It is with great pleasure that we welcome CyberPowerPC to the Luminosity Gaming family. LG has officially moved into their gaming house in Toronto, Canada. Currently Anger, ptr, and pyth are living at the LG gaming house with LeX to follow soon. With this move, came the urgent need for computers. Enter, CyberPowerPC who has generously sponsored the team with top of the line custom computers. Each player recieved a PC dedicated for gaming and a seperate machine dedicated for streaming.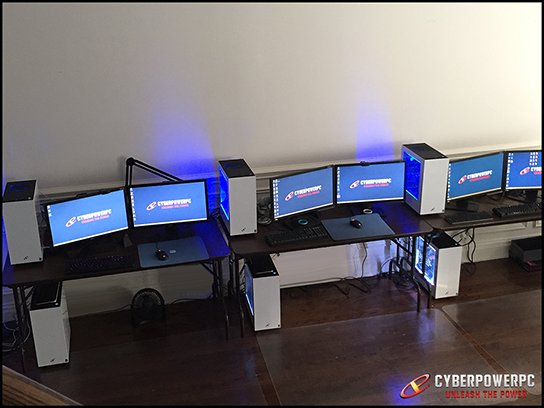 Players new CyberPowerPC setup Inside the Luminosity Gaming house.
"We're ecstatic to be working with a top notch North American CS:GO team and organization in Luminosity Gaming," says Eric Cheung, CEO of CYBERPOWERPC. "We want to continue the support for the growing North America CS:GO scene and we're excited for this opportunity"
About CyberPowerPC
CyberPower Inc. www.cyberpowerpc.com was founded in 1998 and has emerged as a leading global provider of custom computer systems and interactive gaming products. Headquartered in Baldwin Park in Southern California, CYBERPOWERPC manufactures and distributes a complete line of custom built desktops, gaming, and high performance workstations to meet the unique needs of gamers, businesses, government agencies, educational institutions and other end-users.
For more information contact: sales (800) 707-0393 or email CyberPowerPC@CyberPowerPC.com.